The Fashion Show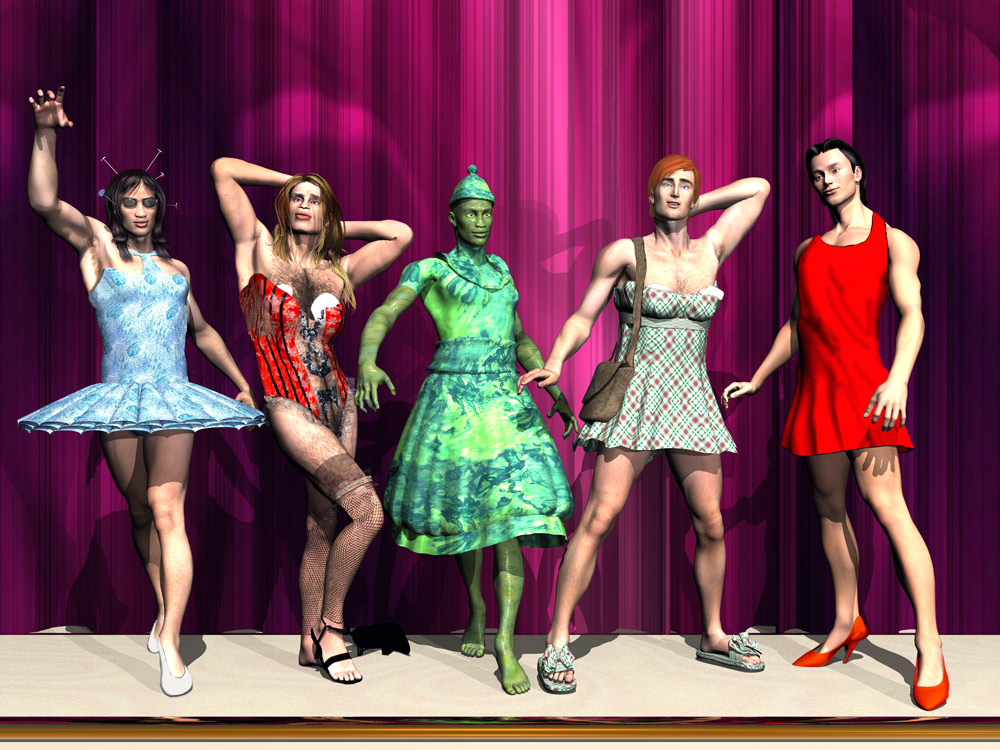 Come one, come all! The first annual (and most likely the last) 3DCommune male fashion show is commencing!
Come on girls and get a front row seat! ;)
(left to right:pinhead aka Paulio, Tripper aka Graham, Frogdot aka Dave, Royc8 aka Roy & Tino aka Martin)
Thanks for the show boys!
---
---